Indigenous Career Exploration Program
A workplace powered by you
At BC Hydro, we're working towards creating a cleaner and more sustainable future for all British Columbians and need people like you to help us. A career at BC Hydro is meaningful and provides you the opportunity to be part of a talented, inclusive, and diverse team. We offer a healthy work-life balance, competitive wages, a comprehensive benefits package, and training opportunities to support you in your career growth. We're proud to be ranked as one of B.C.'s Top Employers and one of Canada's Best Diversity Employers.
We invite you to join us as we build an even cleaner B.C. We welcome applications from all qualified job seekers. If you're a person with a disability, please let us know as adjustments can be made to help support you in your application process.
Position Highlights
The Indigenous Career Exploration Program provides support to help Indigenous candidates explore their skills in relation to the types of work available at BC Hydro.
We're committed to honouring Indigenous history and culture and working toward reconciliation and respect with Indigenous Peoples. We know that Indigenous Peoples – their perspectives, ideas, and expertise – help us make better decisions and better understand our customers.
What you'll do
Submit your candidate profile to enroll in this program. All Indigenous applicants will be contacted by a member of our team.
Qualified applicants will be considered for job opportunities. Click https://www.bchydro.com/toolbar/careers/indigenous-career-opportunities.html to view further information on the Indigenous Career Exploration Program.
It's an easy, 3 step process:
To apply to this program, you must create a candidate profile and confirm you are Indigenous by self-identifying in step 7 "optional disclosure" section.
You will be contacted within 10 business days.
You'll learn where your skills might be a good match for jobs at BC Hydro. If you have questions or require support with creating your Candidate Profile please contact us at: Indigenous.employment@bchydro.com
What you bring
An interest in jobs at BC Hydro. This program is available year-round, for applicants who:
Identify as an Indigenous person (First Nations, Metis, Inuit)
Are 18 years or older
Have a high school diploma or equivalent
Are legally eligible to work in Canada
What we offer
By completing this application, you are not applying directly to a role, but you will have access to our program supports including:
One-on-one connection with our recruitment specialist to explore your skills in relation to BC Hydro requirements, as well as to provide high level career guidance
Info Sessions about BC Hydro, the diversity of work and our inclusive workplace
Skills workshops on how to create cover letters, resumes, and how to prepare for interviews
What else you should know
At BC Hydro we want our workforce to reflect the diversity of our customers and the communities we serve. We know that having people with different ideas, experiences and expertise will help us make better decisions and understand our customers.
We are a diverse, inclusive and collaborative team
Our Indigenous-led RAIN network connects Indigenous employees across the province
We are recognized as one of BC's Top Employers, Canada' Best Diversity Employers, Canada's Best Employer for Young People, Canada's Greenest Employers and we are Progressive Aboriginal Relations Gold certified
Don't forget to update your Candidate Profile with your current resume and copies of your certifications. This will ensure we have all the necessary information to assess your application without any delays.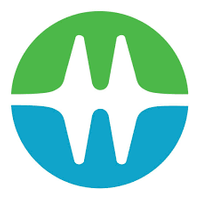 We're here to safely provide our customers with reliable, affordable, clean electricity.