Consultant(e), programmes d'efficacité énergétique / Consultant, Energy Efficiency Programs
English below
Le développement durable vous passionne? Vous souhaitez contribuer à la lutte contre les changements climatiques en vous joignant à une entreprise au cœur de la transition énergétique mondiale? Vous êtes doué pour l'analyse, aimez trouver des solutions et accompagner des clients? Nous aimerions vous rencontrer!
Ce que vous ferez
Chez Econoler, le consultant en programmes d'efficacité énergétique et gestion de la demande de pointe collabore avec des distributeurs d'énergie, gouvernements et agences partout au Canada pour évaluer, concevoir ou améliorer leurs programmes. Vous travaillerez avec rigueur pour recueillir et analyser quantité d'informations afin d'en tirer des constats et conseiller nos clients dans l'optimisation de la performance de leurs programmes et l'atteinte des cibles énergétiques. Vous participerez aux différentes étapes de réalisation du mandat, de la définition des besoins à la formulation des recommandations, et travaillerez en équipe sur des mandats d'envergure.
Vous aurez l'opportunité de :
Comprendre les besoins du client, participer aux réunions de démarrage et rédiger le plan de recherche ou d'évaluation.

Analyser l'information existante sur les programmes, leurs bases de données et autres données secondaires.

Développer les outils de collecte de données et préparer les plans d'échantillonnage.

Réaliser des entrevues, visites de sites ou superviser le travail de firmes externes qui réalisent les collectes de données.

Réviser les paramètres de conception ou de suivi des programmes (économies d'énergie, coûts, durées de vie, etc.).

Effectuer une revue des meilleures pratiques et tendances du marché en matière de programmes.

Faire des analyses de rentabilité et autres calculs énergétiques ou économiques.

Superviser le travail d'autres membres de l'équipe dans la réalisation de tâches de recherche et d'analyse.

Rédiger des livrables de qualité présentant des résultats concrets, des conclusions et des recommandations pour améliorer la performance des programmes.

Aider l'équipe du développement des affaires dans l'analyse d'appels d'offres et la rédaction d'offres de service, et rester à l'affût des occasions d'affaires avec les clients et des mandats auxquels vous participerez.

Possibilité de superviser quelques membres d'équipe et assurer leur satisfaction, occupation, performance et développement au quotidien.
Ce que nous recherchons
Profil
5-10 années d'expérience professionnelle liée aux études de marché, à la conception de programme ou à l'analyse d'impact énergétique.

Expérience en programmes d'efficacité énergétique et gestion de la demande de pointe.

Baccalauréat en ingénierie, en science, en administration ou tout autre diplôme pertinent ou expérience équivalente.
Compétences essentielles
Très bonnes compétences pour communiquer clairement à l'oral comme à l'écrit.

Bonne connaissance d'Excel et des notions statistiques de base.

Souci du détail.

Bilinguisme (français et anglais) oral et écrit.

Expérience en gestion de projets et de clients.
Ce que nous vous offrons
Le bien-être et l'épanouissement de nos employés sont essentiels à notre réussite, et nous sommes heureux de vous offrir :
Horaires flexibles

Lieu de travail flexible – nous avons des bureaux à Québec, Montréal et Toronto, en plus du travail à la maison

Remboursement des frais d'adhésion aux ordres professionnels (notamment l'OIQ)

Opportunités de croissance internes

Formation continue personnalisée à vos aspirations professionnelles et besoins

Vacances flexibles

Congé des fêtes

Remboursement des titres de transport en commun

Régime d'assurance modulaire à contribution

Télémédecine

REER à contribution

Club social actif
À propos de nous
Forte de la réalisation de 5 000 projets dans plus de 160 pays, Econoler est depuis 40 ans un leader de l'efficacité énergétique et de la lutte aux changements climatiques.
Notre plus grand atout? Notre équipe! Constituée de spécialistes aux multiples talents, de visionnaires et de gestionnaires inspirants, c'est grâce à elle que nous offrons et maintenons l'excellence de nos services de consultation.
En comptant sur nos forces et expertises complémentaires, nous innovons dans un but commun de : lutter contre les changements climatiques et favoriser le développement économique en misant sur l'efficacité énergétique.
Se joindre à Econoler, c'est donner du sens à votre travail et intégrer une équipe ingénieuse, audacieuse et passionnée!
Découvrez-en davantage à econoler.com/carrieres.
Econoler est un employeur garantissant l'égalité des chances. Nous célébrons la diversité et nous nous engageons à créer un environnement inclusif pour tous nos employés.
L'emploi grammatical du masculin n'a pour but que d'alléger le texte.
---
Do you have a passion for sustainable development? Do you want to contribute to the fight against climate change by joining a firm at the heart of the worldwide energy transition? Do you have talent in analysis, and do you like finding solutions and assisting clients? We want to meet you!
What You Will Do
At Econoler, the Energy Efficiency Programs and Peak Demand Management Consultant collaborates with energy distributors, governments, and agencies across Canada to evaluate, design, and improve their programs. You will work in collecting and analyzing data to issue findings and provide advice to clients on how to optimize the performance of their programs and achieve energy targets. You will also participate in carrying out the various stages of mandates, such as defining needs and formulating recommendations and working on a team to undertake large-scale projects.
You will have the opportunity to:
Understand client needs, participate in kick-off meetings, and prepare research and evaluation plans;
Analyze existing program information, databases, and other secondary data;
Develop data-collection tools and prepare sampling plans;
Conduct interviews and site visits or supervise the work of external firms performing data collection;
Review design parameters or monitor programs (energy savings, costs, useful life, etc.);
Carry out reviews on best practices and market trends in program activities;
Assess cost-effectiveness and other energy or savings calculations;
Supervise the research and analysis work of other team members;
Prepare quality deliverables outlining concrete results, conclusions, and recommendations to improve program performance;
Help the team in business development activities by analyzing calls for tenders, preparing service offers, as well as monitoring business opportunities with clients and through mandates in which you are involved.
Possibility of supervising a few team members to ensure their satisfaction, workload, performance, and development on a daily basis.
What We Are Looking For
Profile
5 to 10 years of professional experience in market studies, program design, and energy impact analysis;
Experience in energy efficiency programs and peak demand management;
Bachelor's degree in engineering, science, administration, or any other relevant diploma or equivalent experience.
Required Skills
Very good skills to communicate clearly both orally and in writing;
Good knowledge of Excel and other statistical notions;
Concern for detail;
Bilingual (French and English), orally and in writing;
Client and project management experience.
What We Offer
The well-being and fulfillment of our employees are essential to our success, and we are pleased to offer:
Flexible work schedules
Flexible work locations – we have offices in Quebec City, Montreal, and Toronto, plus working from home
Reimbursement of membership fees to professional orders (namely the OIQ)
Opportunities for internal development
Continuous training tailored to your professional aspirations and needs
Flexible vacation
Holidays
Reimbursement of public transit fees
Modular insurance plan with contribution
Telemedicine
RRSP with contribution
Active social club
About Us
Having implemented 5,000 projects in more than 160 countries, Econoler has been a leader in energy efficiency and the fight against climate change for more than 40 years.
What is our greatest asset? Our team is! Comprised of specialists with multiple talents, visionaries, and inspiring managers, it is thanks to our team that we provide and maintain excellence in our consulting services.
By banking on our strengths and complementary areas of expertise, we innovate with one common goal: Fight against climate change and foster economic development by investing in energy efficiency.
Joining Econoler means giving purpose to your work and being part of an ingenious, audacious, and passionate team!
Find out more at econoler.com/careers.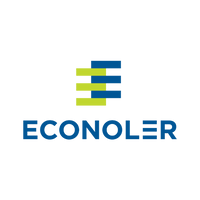 Energy | Expertise | Efficiency