Sr. Engineer
Powered by water... and by people like you
Providing clean electricity to 4 million customers takes a diverse workforce and that's where you come in. We need your talent to help us build major projects to meet growing demand. To help our customers find clean energy solutions for their homes and businesses and to be ready to respond during storms and outages to keep our system reliable.
Working for BC Hydro is meaningful. And now, the stakes have been raised as we work towards a solution to climate change while safely providing clean, affordable electricity to our customers.
We offer a healthy work life balance, training opportunities and career progression. We're proud to be ranked as one of B.C.'s Top Employers and one of Canada's Best Diversity Employers. Join us as we build an even cleaner B.C.
JOB DESCRIPTION
Duties:
We currently have a challenging and exciting opportunity for a Senior Engineer in the Analytical Studies Team in Stations Growth and Sustainment Department.
The Analytical Studies team helps resolving technical challenges when planning for new Load and IPP interconnections and applications of major high voltage equipment in BC Hydro system by conducting detailed transient studies required to identify the impact of those interconnections and equipment application to the system. The team is responsible for specifying important equipment ratings that meet the most extreme transient conditions. As experts in power system simulation, the team provides support to asset planning and engineering to develop cost efficient and safe solutions.
* Engages in the engineering of electrical utility systems and develops specialized expertise in analytical studies.
* Performs analytical studies such as harmonics, motor starting, VAR support, insulation coordination, IPP interconnection, load interconnection, shunt reactor application, secondary arc, transient recovery voltage, abnormal system condition investigation etc. and prepares study reports.
* Engages in modeling of transformers, circuit breakers, shunt capacitors, shunt reactors, series capacitors, surge arresters, transmission lines, special drives such as VFDs, generators, point on wave controllers and other equipment in both PSCAD and EMTP-RV for various studies.
* Provides necessary supports to the planners in Stations Growth and Sustainment department and other BC Hydro groups.
* Develops and maintains effective professional relationships with internal and external stakeholders.
Qualifications:
* Bachelor's degree in electrical engineering recognized by Canadian Universities. A Master's degree or higher in a relevant field is an asset.
* Minimum of ten (8) years of experience in a relevant field for electricity utility.
* Registered or eligible for registration as a Professional Engineer with the Engineers and
Geoscientists of BC (EGBC).
* Fully developed technical knowledge in electric utility engineering disciplines.
* In-depth technical knowledge of major high voltage equipment up to 500 kV such as transformers, circuit breakers, shunt and series reactors/capacitors and their applications and performance.
* Demonstrated experience in modelling and running PSCAD and EMTP-RV.
* Skills in conducting a variety of power systems analytical studies, including insulation coordination, breaker TRV studies, and 500 kV transmission lines switching studies etc.
* Knowledge of relevant CSA, IEC and IEEE standards applied to equipment specification and application guides.
* Well-developed verbal and written communication and presentation and leadership skills.
* Strong interpersonal and organizational skills
ADDITIONAL INFORMATION
Please be advised that this role has been assessed as safety sensitive and pre-qualification alcohol and drug testing will be required as a pre-condition to employment.
* Applicants who do not meet the full qualifications or those with lesser work experience may be considered for a lower-level position.
We're always looking for exceptional people to bring new ideas, fresh thinking and the motivation to help shape the electricity system in B.C. It's an exciting time to be a part of our team as we invest in our system and prepare to meet the challenges of tomorrow.
Our values guide our work. Want to join us?
We are safe.
We are here for our customers.
We are one team.
We include everyone.
We act with integrity and respect.
We are forward thinking.
BC Hydro is an equal opportunity employer.
We include everyone. We welcome applications from anyone, including members of visible minorities, women, Indigenous peoples, persons with disabilities, persons of minority sexual orientations and gender identities, and others with the skills and knowledge to productively.
We are also happy to provide reasonable accommodations throughout the selection process and while working at BC Hydro. If you require support applying online because you are a person with a disability, please contact us at Recruitmenthelp@BCHydro.com .
Flexible work model role definitions
===========================
Our four role types identify the degree of flexibility an employee could have to work from home based on the type of work they do. The flexibility for an individual job is up to the manager for each position and the operational requirements. Employees also have the right to work full-time from the office if they prefer. All of our roles require at least some in-person time.
IBEW/Field – No option to work from home
Resident – Works primarily (4+ days per week) in the office.
Hybrid – May be able to work from home up to 3 days per week.
Remote – Works from home 4+ days per week
Don't forget to update your Candidate Profile with your current resume and copies of your certifications. If applicable, include your Trades Qualification. This will ensure we have all the necessary information to assess your application without any delays.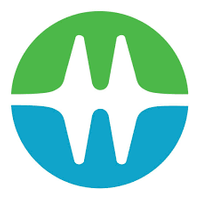 We're here to safely provide our customers with reliable, affordable, clean electricity.